2014 Incidents
Fire
EMS
TOTAL
Jan
42
38
80
Feb
32
43
75
Mar
29
44
73
Apr
45
51
96
May
30
37
67
Jun
39
59
98
Jul
35
64
99
Aug
28
49
77
Sep
25
34
59
Oct
37
53
90
Nov
54
53
107
Dec
32
56
88
Total
428
581
1009
2015 Incidents
Fire
EMS
Total
Jan
44
61
105
Feb
35
52
87
March
41
50
91
April
34
60
94
May
40
55
95
June
32
55
87
July
45
48
93
Aug
28
43
71
Sept
52
42
94
Oct
49
51
100
Nov
38
62
100
Dec
36
51
87
0
474
630
1104
2016 Incidents
Fire
EMS
Total
January
34
52
86
February
40
40
80
March
29
60
89
April
40
45
85
May
42
55
97
June
56
38
94
July
52
53
105
August
24
51
75
September
37
43
80
October
54
58
112
November
81
49
130
December
53
62
115
0
542
606
1148
2017 Incidents
Fire
EMS
Total
January
47
58
105
February
36
63
99
March
54
57
111
April
39
52
91
May
58
43
101
June
40
47
87
July
46
61
107
August
41
48
89
September
46
52
98
October
64
48
112
November
55
50
105
December
61
45
106
0
587
624
1211
2018 Incidents
Fire
EMS
Total
January
57
79
136
February
45
49
94
March
35
60
95
April
36
47
83
May
49
55
104
June
45
58
103
July
50
43
93
August
38
61
99
September
43
39
82
October
64
48
112
November
51
53
104
December
46
54
100
Total
559
646
1205
2019 Incidents
Fire
EMS
Total
January
43
50
93
February
44
60
104
March
32
55
87
April
55
52
107
May
40
68
108
June
70
52
122
July
31
59
90
August
49
57
106
September
33
43
76
October
60
51
111
November
39
51
90
December
45
71
116
0
541
669
1210
2020 Incidents
Fire
EMS
Total
January
43
81
124
February
28
57
85
March
38
34
72
April
46
8
54
May
28
11
39
June
39
11
50
July
40
13
53
August
47
5
52
September
50
14
64
October
96
37
133
November
59
43
102
December
37
52
89
Total
551
366
917
2021 Incidents
Fire
EMS
Total
January
25
54
79
February
26
41
67
March
49
46
95
April
57
37
94
May
40
32
72
June
36
47
83
July
31
48
79
August
39
81
120
September
38
62
100
October
46
61
107
November
48
56
104
December
71
83
154
Total
506
648
1154
2022 Incidents
Fire
EMS
Total
January
39
88
127
February
29
47
76
March
29
54
83
April
47
56
103
May
39
63
102
June
36
56
92
July
43
54
97
August
46
63
109
September
46
70
116
October
44
70
114
November
34
78
112
December
39
89
128
Total
471
788
1259
2023 Incidents
Fire
EMS
Total
January
29
86
115
February
44
69
113
March
34
77
111
April
41
52
93
May
50
56
106
June
32
56
88
July
51
58
109
August
46
57
103
September
32
61
93
October
November
December
Total
359
572
931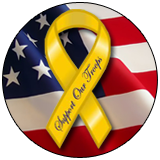 Web Counters
Website Visitors
Since
June 24, 2010

Visitors Today
Oct 04, 2023


Welcome to the Official Website for the St. Stephens Volunteer Fire Department.
We hope you will take some time and look around. If you would like, you can sign our guest book when you are finished.



ST. STEPHENS FIRE NEWS

Hiring Until Positions Filled
Full-Time and Part-Time positions availible
Back to School Safety

Engineer Christy Bumgarner, August 30

School Bus Safety:

If you are driving, remember these simple rules:

* Yellow flashing lights indicate the bus is preparing to stop to load or unload children. You should slow down and prepare to stop your vehicle.
* Red flashing lights and extended stop arms indicate the bus has stopped and children are getting on or off. You must stop your car and wait until the red lights stop flashing, the extended ... (Full Story & Photos)

Grilling Safety

Engineer Christy Bumgarner, August 04

The placement of your grill is just as crucial as its maintenance. To prevent a fire, place the grill well away from the home, deck railings and out from under eaves and overhanging branches. For more grilling tips: http://nfpa.social/wnCz50PixTY #grillingsafety #summersafety... (Full Story & Photos)

MedCenter Air

Engineer Christy Bumgarner, May 10

Thank you to Med-Center Air for coming and teaching a refresher class on landing zones. When minutes can mean the difference between life and death, it's important to act quickly.... (Full Story & Photos)

Change Your Clock / Change Your Battery

Engineer Christy Bumgarner, March 10

It's that time of year again. The clocks go forward, the days get longer and families get an extra precious hour of daylight. Daylight Savings Time is also a great time to check your smoke alarms and continue checking them every month. ... (Full Story & Photos)

Firefighters Save a Patient From Drowning

Engineer Christy Bumgarner, February 22

On February 15th 2023, the St. Stephens Fire Department and Catawba County EMS were dispatched by Catawba County E-911 for a male patient that had fallen off of his lake dock and was in the water. Upon arrival a male patient was found in approximately 12' of water with a temperature of 52 degrees clinging to a pole. After donning personal flotation devices, incident command determined the best method ... (Full Story & Photos)

Planning on burning yard waste or debris from clearing land? Check out the links below to find the answers to commonly asked questions about open burning, or get an online burning permit.

Your feedback is important to us! Feel free to sign the guestbook.