2014 Incidents
Fire
EMS
TOTAL
Jan
42
38
80
Feb
32
43
75
Mar
29
44
73
Apr
45
51
96
May
30
37
67
Jun
39
59
98
Jul
35
64
99
Aug
28
49
77
Sep
25
34
59
Oct
37
53
90
Nov
54
53
107
Dec
32
56
88
Total
428
581
1009
2015 Incidents
Fire
EMS
Total
Jan
44
61
105
Feb
35
52
87
March
41
50
91
April
34
60
94
May
40
55
95
June
32
55
87
July
45
48
93
Aug
28
43
71
Sept
52
42
94
Oct
49
51
100
Nov
38
62
100
Dec
36
51
87
0
474
630
1104
2016 Incidents
Fire
EMS
Total
January
34
52
86
February
40
40
80
March
29
60
89
April
40
45
85
May
42
55
97
June
56
38
94
July
52
53
105
August
24
51
75
September
37
43
80
October
54
58
112
November
81
49
130
December
53
62
115
0
542
606
1148
2017 Incidents
Fire
EMS
Total
January
47
58
105
February
36
63
99
March
54
57
111
April
39
52
91
May
58
43
101
June
40
47
87
July
46
61
107
August
41
48
89
September
46
52
98
October
64
48
112
November
55
50
105
December
61
45
106
0
587
624
1211
2018 Incidents
Fire
EMS
Total
January
57
79
136
February
45
49
94
March
35
60
95
April
36
47
83
May
49
55
104
June
45
58
103
July
50
43
93
August
38
61
99
September
43
39
82
October
64
48
112
November
51
53
104
December
46
54
100
Total
559
646
1205
2019 Incidents
Fire
EMS
Total
January
43
50
93
February
44
60
104
March
32
55
87
April
55
52
107
May
40
68
108
June
70
52
122
July
31
59
90
August
49
57
106
September
33
43
76
October
60
51
111
November
39
51
90
December
45
71
116
0
541
669
1210
2020 Incidents
Fire
EMS
Total
January
43
81
124
February
28
57
85
March
38
34
72
April
46
8
54
May
28
11
39
June
39
11
50
July
40
13
53
August
47
5
52
September
50
14
64
October
96
37
133
November
59
43
102
December
37
52
89
Total
551
366
917
2021 Incidents
Fire
EMS
Total
January
25
54
79
February
26
41
67
March
49
46
95
April
57
37
94
May
40
32
72
June
36
47
83
July
31
48
79
August
39
81
120
September
38
62
100
October
46
61
107
November
48
56
104
December
71
83
154
Total
506
648
1154
2022 Incidents
Fire
EMS
Total
January
39
88
127
February
29
47
76
March
29
54
83
April
47
56
103
May
39
63
102
June
36
56
92
July
43
54
97
August
September
October
November
December
Total
262
418
680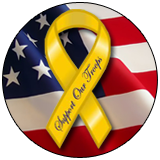 Web Counters
Website Visitors
Since
June 24, 2010

Visitors Today
Aug 09, 2022


Welcome to the Official Website for the St. Stephens Volunteer Fire Department.
We hope you will take some time and look around. If you would like, you can sign our guest book when you are finished.



ST. STEPHENS FIRE NEWS

Our Department Continues to Grow

Engineer Christy Bumgarner, May 05

Congratulation to Michael Cates and David Stephens on being hired as our newest full time Engineers. Both gentlemen have years of experience and knowledge of the job, but it's their enthusiasm and passion for the job that sets them apart. We are excited to have them as part of our team and look forward to what the future has in store for our department. ... (Full Story & Photos)

2021 Employee of the Year

Engineer Christy Bumgarner, March 10

Lieutenant Nelson Carbajal was awarded the " 2021 Employee of the Year".

Lt. Carbajal started as a volunteer firefighter at St. Stephens Fire Department in 2014 and was hired in 2017 as an Engineer. Since 2017, he has progressed in the fire service and promoted to Lieutenant. He has become a leader and mentor to the firefighters he works with while training new members who may have little or ... (Full Story & Photos)

2021 Firefighter of the Year

Engineer Christy Bumgarner, December 13

St. Stephens Fire Department would like to congratulate Jesse Kale on being named "Firefighter of the Year". His dedication and commitment to the fire department and his community does not go unnoticed. Thank you, Jesse, for all that you do!!!... (Full Story & Photos)

Change your clock / Change your smoke alarm batteries

Engineer Christy Bumgarner, October 28

Smoke alarms save lives. Smoke alarms that are properly installed and maintained play a vital role in reducing fire deaths and injuries. If there is a fire in your home, smoke spreads fast and you need smoke alarms to give you time to get out.

Here is what you need to know:

* A closed door may slow the spread of smoke, heat and fire. Install smoke alarms in every sleeping room and outside each ... (Full Story & Photos)

AUTUMN SAFETY TIPS

Engineer Christy Bumgarner, September 27

AUTUMN SAFETY TIPS
As the air turns cooler and leaves drop from the trees, it's important to keep a few important fall safety tips in mind. With proper precautions and safety awareness, your family can enjoy that crisp autumn weather while avoiding some of the dangers that come with the season. When the weather turns cold most people spend more time inside their homes using fireplaces, furnaces, ... (Full Story & Photos)

National Distracted Driving Awareness Month

Firefighter/EMT/Secretary Troy Storti, April 01

Driving. We all need to drive, whether it's to the grocery store, to work, or to pick the kids up from school, everyone relies on driving. But, there are some things that affect our driving, one of which is distractive driving. For the month of April, it is National Distractive Driving Awareness Month! Distractive driving is a growing issue. As our population grows, so does the number of drivers. ... (Full Story & Photos)


Winter Time Safety

Firefighter/EMT/Secretary Troy Storti, January 18

Winter is in full swing; and with it, comes winter time dangers. Trees down, power lines down, icy road and much more affect our driving and safety while out in the community. The St. Stephens Fire Department wants to take some time and remind the citizens of not only the St. Stephens community, but the surrounding communities as well of the importance of smart decision making and safety.
Winter ... (Full Story & Photos)

Planning on burning yard waste or debris from clearing land? Check out the links below to find the answers to commonly asked questions about open burning, or get an online burning permit.

Your feedback is important to us! Feel free to sign the guestbook.