2014 Incidents
Fire
EMS
TOTAL
Jan
42
38
80
Feb
32
43
75
Mar
29
44
73
Apr
45
51
96
May
30
37
67
Jun
39
59
98
Jul
35
64
99
Aug
28
49
77
Sep
25
34
59
Oct
37
53
90
Nov
54
53
107
Dec
32
56
88
Total
428
581
1009
2015 Incidents
Fire
EMS
Total
Jan
44
61
105
Feb
35
52
87
March
41
50
91
April
34
60
94
May
40
55
95
June
32
55
87
July
45
48
93
Aug
28
43
71
Sept
52
42
94
Oct
49
51
100
Nov
38
62
100
Dec
36
51
87
0
474
630
1104
2016 Incidents
Fire
EMS
Total
January
34
52
86
February
40
40
80
March
29
60
89
April
40
45
85
May
42
55
97
June
56
38
94
July
52
53
105
August
24
51
75
September
37
43
80
October
54
58
112
November
81
49
130
December
53
62
115
0
542
606
1148
2017 Incidents
Fire
EMS
Total
January
47
58
105
February
36
63
99
March
54
57
111
April
39
52
91
May
58
43
101
June
40
47
87
July
46
61
107
August
41
48
89
September
46
52
98
October
64
48
112
November
55
50
105
December
61
45
106
0
587
624
1211
2018 Incidents
Fire
EMS
Total
January
57
79
136
February
45
49
94
March
35
60
95
April
36
47
83
May
49
55
104
June
45
58
103
July
50
43
93
August
38
61
99
September
43
39
82
October
64
48
112
November
51
53
104
December
46
54
100
Total
559
646
1205
2019 Incidents
Fire
EMS
Total
January
43
50
93
February
44
60
104
March
32
55
87
April
55
52
107
May
40
68
108
June
70
52
122
July
31
59
90
August
49
57
106
September
33
43
76
October
60
51
111
November
39
51
90
December
45
71
116
0
541
669
1210
2020 Incidents
Fire
EMS
Total
January
43
81
124
February
28
57
85
March
38
34
72
April
46
8
54
May
28
11
39
June
39
11
50
July
40
13
53
August
47
5
52
September
50
14
64
October
96
37
133
November
59
43
102
December
37
52
89
Total
551
366
917
2021 Incidents
Fire
EMS
Total
January
25
54
79
February
26
41
67
March
49
46
95
April
57
37
94
May
40
32
72
June
36
47
83
July
31
48
79
August
September
October
November
December
Total
264
305
569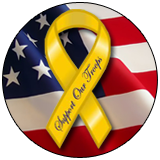 Web Counters
Website Visitors
Since
June 24, 2010

Visitors Today
Aug 03, 2021

Guestbook
Welcome to the St. Stephens Volunteer Fire Department Guestbook. Your feedback is important to us. Feel free to leave your comments.
| | |
| --- | --- |
| Page of 2 [ Back | Next ] | Records 31 - 37 of 37 |
Signed on June 25, 2010 at 3:23 AM
Guest Name:
jj peoples
Location:
conover NC
Comments:

awsome!!!! im proud to be a explorer here.
Signed on June 24, 2010 at 6:59 PM
Guest Name:
Randy Matthews
Location:
Maiden, NC
Comments:

Great site!
Signed on June 24, 2010 at 5:25 PM
Guest Name:
Nathan P. Bridges
Rank/Title:
SSgt USAF
Comments:

All the guys at the station thanks for keeping Hickory safe, best of luck to all of you comming all the way from Afghanistan. Matt and Chris hopefully see you guys in Sept or Aug.

Nate
Signed on June 24, 2010 at 4:58 PM
Guest Name:
Anrae [SHAFT] Godley-Cooper
Rank/Title:
U.S. Army Infantry OIF Vet.
Location:
Burlington, Nc.
Comments:

Thanks for what you all do, Thanks for supporting us troops, and I would love to join, Here is my email anraegodleycooper@yahoo.com, Thanks May God bless you all and your familys!
Signed on June 24, 2010 at 3:02 PM
Guest Name:
Charlie Bouse
Location:
Chicopee Ma
Comments:

Nice site, keep up the good work.
Signed on June 24, 2010 at 2:48 PM
Guest Name:
Dave Eller
Location:
Springs Road Area, Hickory, NC
Comments:

Thanks to you for all you do for our community!
Signed on June 24, 2010 at 2:44 PM
Guest Name:
Stephanie Braddock
Rank/Title:
Data Quality
Web Address:
www.microdinc.com
Location:
Hickory, NC
Comments:

This is a wonderful idea! We will be good for members of this community to be updated with new information and stuff going on with the fire department.
| | |
| --- | --- |
| Page of 2 [ Back | Next ] | Records 31 - 37 of 37 |